NORTHERN QTR | 
Tel: 0161 425 5628
Bang in the centre of the trendy Northern Quarter of Manchester, style is of the essence. As with all our shops, you can walk-in or call ahead for an approx. time slot.
NEW! BOOK ONLINE NOW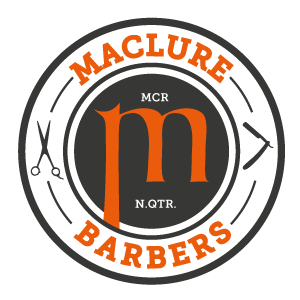 NORTHERN QUARTER BARBERS | Tel: 0161 425 5628
Address: Unit 16 Smithfield build. Hilton St./Oldham St. MANCHESTER, M4 1NB.
Opening Hours: Mon-Thurs 9am-7pm |  Fri 9am-6pm  |  Sat 9am-5.30pm | Sun 10am-4pm
COMPLIMENTARY TEA OR COFFEE
TRAM STOP – MARKET ST. 200m 
Fresh cuts from Maclure Northern Quarter Barbers Manchester…
3 SHOPS, 1 THEORY
To give you the customer, the best haircut whatever the style. We have the experience and knowledge to apply any style.
If you don't already know, get to know – pop in to one of our shops and see how we do it.
Can YOU cut it? Want to join the crew?