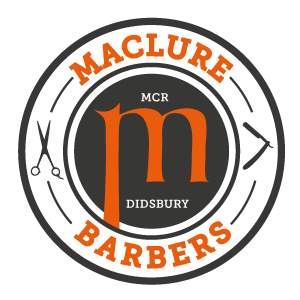 Can YOU cut it? Want to join the crew?
DIDSBURY | 
Tel: 0161 448 7536
Situated in the heart of South Manchester's well know leafy suburb Didsbury, situated 200m from the Didsbury Village tram stop also with plenty of free parking around the area. As with all our shops, you can walk-in or call ahead for an approx. time slot.
Maclure Barbers Didsbury 
Address: 26 School Lane, Didsbury, MANCHESTER, M20 6RG
Opening Hours: Mon-Thurs 9am-7pm |  Fri 9am-6pm  |  Sat 9am-5.30pm
PARKING
COMPLIMENTARY TEA OR COFFEE
TRAM STOP – DIDSBURY VILLAGE 200m 
Fresh cuts from Didsbury Barbers Shop…
3 SHOPS, 1 THEORY
To give you the customer, the best haircut whatever the style. We have the experience and knowledge to apply any style.
If you don't already know, get to know – pop in to one of our shops and see how we do it.